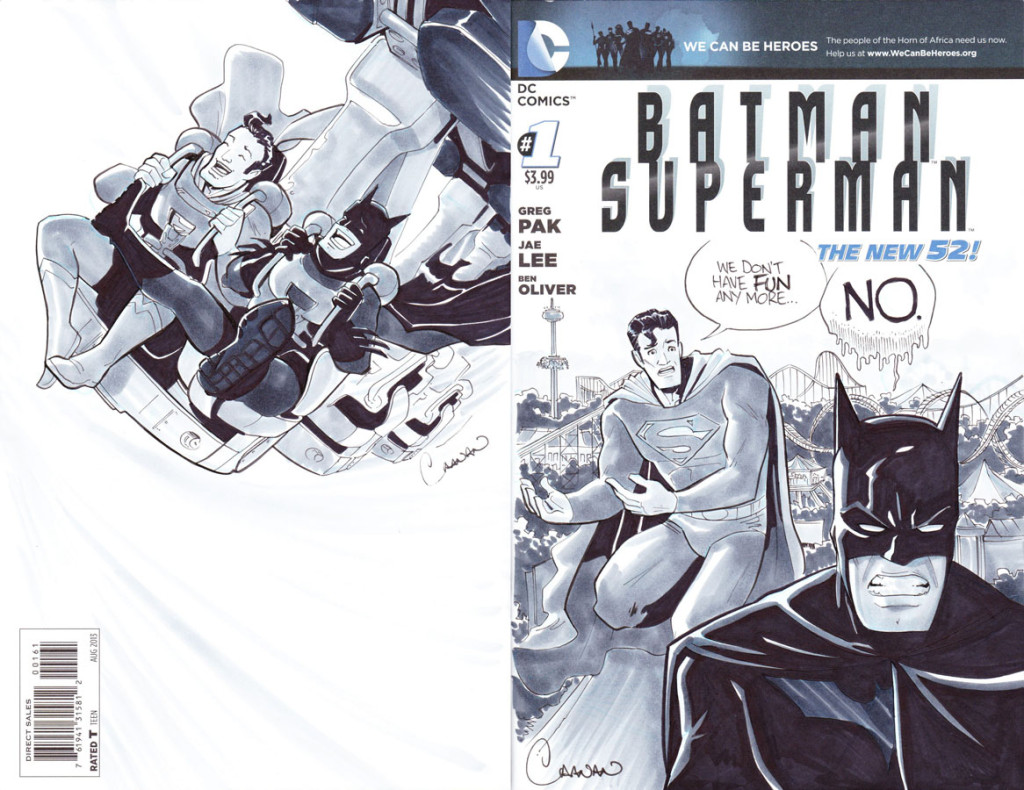 Congratulations to Caanan Grall, the winner of the first ever Calgary Artist Challenge at Alpha Comics. His Batman/Superman #1 art is the clear winner with well over half of the votes. Second place goes to Roberto Duque. Christopher Peterson's submission placed third.
Thanks to everyone who participated as well as everyone who voted.
Stay tuned to Twitter and Facebook for announcements on the next Calgary Artist Challenge.