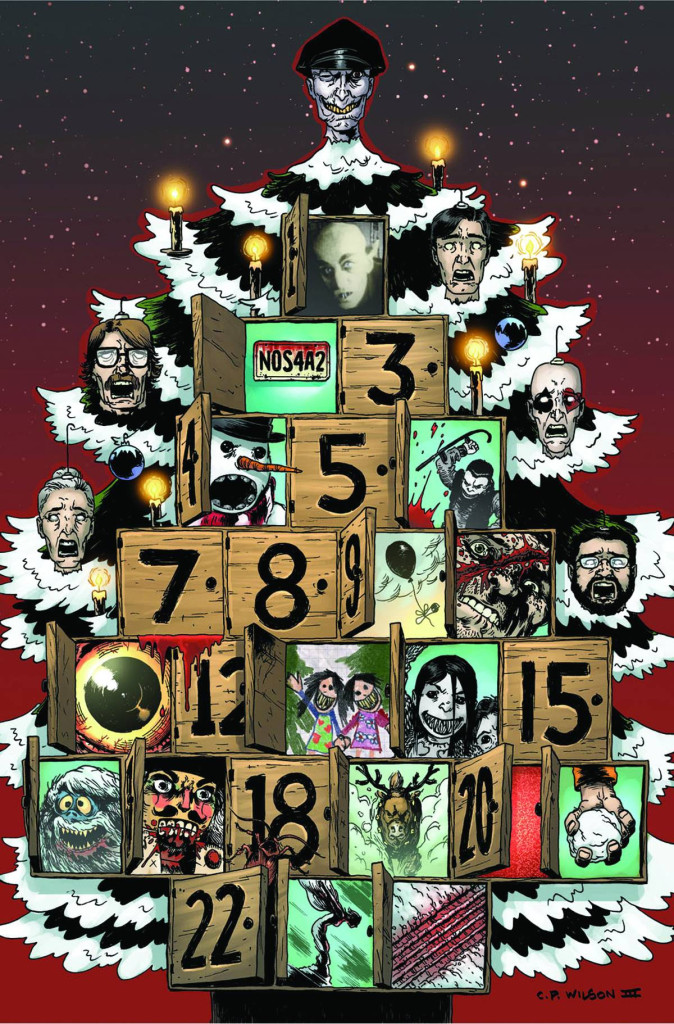 Charles Paul Wilson III is a rising talent in comics with an eccentric style and a repertoire that is continuously expanding. His plush interpretations of many of the industries cannon are creative, clever and creepy as all hell. With an extensive resume C.P.Wilson continues to reinvent old classics and conceive some brand new exciting inventions.
    His work has graced the covers of many Marvel Now Phantom Variant issues including a victorious Captain america bursting through a Daily Bugle, shield in hand. Other takes on the Fantastic Four, The Indestructible Hulk and Deadpool are sensational works of art. He excels within the context of horror and on the pages of Stuff of Legend with Mike Raicht and Brian Smith, Wilson's pencil work has the likes of children's toys enter into a dark realm to fight a bogeyman. Inside this fantasy world the toys' features are weaponized and the most cuddly soft of childhood companions are turned into fearsome and eerie forces. His take on many of the staples of toybox imagery are slightly sideways, placing you in a world just distant from our own and impeccably realized.
    Upcoming from C.P.Wilson III is a brand new series with collaborator and author Joe Hill. A limited series acting as a prequel to NOS4A2 where we'll get to visit Wilson's nightmarish vision of an eternal Christmas carnival in Wraith: Welcome to Christmasland. An oddball theme park where children drained of their essential life force and warped into frantic monsters, spend the rest of their existence reliving Christmas day. The setting is a perfect opportunity for Wilson's strengths to build a twisted, dark world where a game of tag is as fun as a quick game of scissors for the drifter. The series is meant as a stand-alone horror tale that adds to the mythology of NOS4A2 but is promised to be a perfect introduction to the world for those who have never read the book before.
C.P.Wilson III's artwork can be viewed on his Deviant Art page http://cpwilsoniii.deviantart.com/ or seen in the collected editions of Stuff of Legend and the impending release of Wraith: Welcome to Christmasland available for subscription at Alpha Comics.
Written by By: Rob Neil Gruszecki