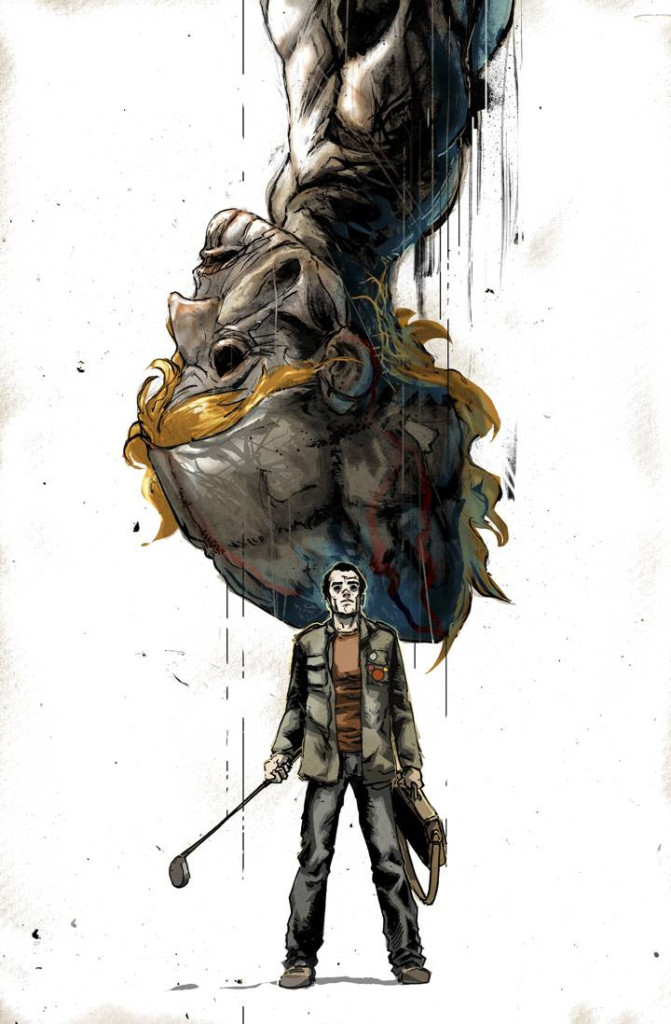 Riley Rossmo's work is one recognized globally in the comic community and for a good reason. A completely original style creating some truly terrifying and amazing worlds and a body of work that features nothing but compelling story and some brutal depictions keep Rossmo one of the most exciting creators working today.
Riley is an artist with a unique style that embraces chaos and distorts reality into a frightening and surreal landscape. Initially starting off in the pages of Proof with Alexander Grecian, Rossmo was put to work designing some of the most vicious cryptids as Bigfoot and his FBI cohort Ginger Brown hunted down cryptozoological fiends. His pencil work in the likes of Debris by Kurtis J. Wiebe chronicled a fantasy steampunk planet with massive mechanical monsters of incredible design. His zombie infested planet was the height of horror comics with Rebel Blood co-created by Alex Link. In Ales Kot's Wild Children his compelling depictions of drug trip euphoria were haunting. With a series of nine short stories collected in three Golden Age format books, Dia De Los Muertos was a beautiful display of Rossmo's eclectic ability and penchant for creepy imagery. In a recent short story with Justin Jordan for the DC Comics Adventures of Superman anthology Rossmo took on Bizarro with a refreshing avenue for his style. A personal favorite was the short-lived ongoing with Peter Panzerfaust's Kurtis J Wiebe, Green Wake, where some of the best images of ghostly, demonic and lost souls were produced monthly from Image's Shadowline imprint.
Coming soon from the same Image realm is his next collaboration with writer Alex Link, Drumhellar. The story will follow a botanist, Drum, whose travels across rural America will bring him face to face with a wide variety of the paranormal, existential and unexplained phenomena such as dinosaur spirits, werewolves, and bog people. Adventuring alongside a dead grad-student, Harold, whose ghost has possessed that of a cat, the two will encounter many puzzles along the way. Drumhellar will surely be a horror series worth checking out in the tail end of 2013.
    Visit his website www.rileyrossmo.com and make sure to subscribe at Alpha Comics to the upcoming series Drumhellar from Image Comics.
Written by By: Rob Neil Gruszecki