This is a public invite for all local artists to visit Alpha Comics on Wednesday June 26th. The challenge is to create the best cover for Batman/Superman #1. You will be given one copy of the Batman/Superman blank variant. Then at the store, use your art skills to create a cover that will make jaws drop. Bring your own supplies. There is no restriction with medium, only that the art has to be on the blank variant. Alpha Comics will be open 11am – 9pm that day and artists can visit anytime on that date to submit their cover. Art must be done in the store. Each submitted cover will be scanned and uploaded to alphacomics.ca. On Thursday June 26th, a poll will be opened for people to vote on which comic cover they think is the best. Prizes will be awarded to the top three covers as voted by the public.
Why should you participate?
This event will showcase local art, supporting the local artist community.
Your art will be exposed to thousands of people who are paying attention to Alpha Comics on the internet, including industry pros and comic fans across North America.
Prizes include blank variants that you'll be able to create art on and sell at conventions or online. 1st place prize is a Copic marker set, the best markers used by industry pros.
The Batman/Superman #1 blank variant is part of the We Can Be Heroes campaign. Each blank variant raises $1 to benefit the people in the Horn of Africa. Because of the the contest, Alpha Comics will be ordering a lot of these books.

3rd prize – Three Batman/Superman #1 blank variants.
2nd prize – Five Batman/Superman #1 blank variants.
1st prize – Five Batman/Superman #1 blank variants. Copic 12pc Sketch Marker Set.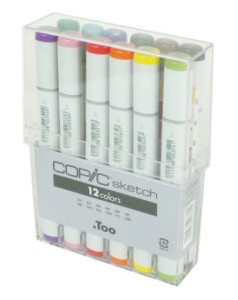 Limited copies of the Batman/Superman #1 blank variant will be ordered. Email Alpha Comics to R.S.V.P. and secure a copy or if you have any questions.