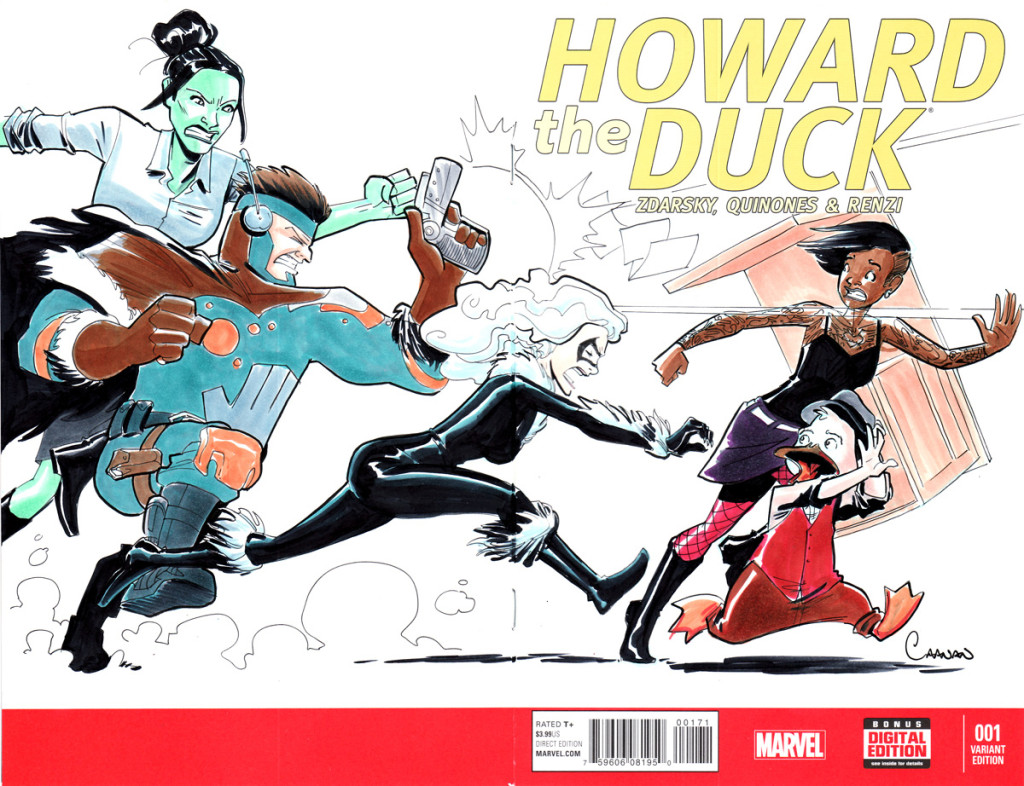 Our Calgary Artist Challenge IX judge, Chip Zdarsky has made his picks for the top three challengers!
Congratulations to the winners!
1. Caanan Grall
2. Nick Johnson
3. Anna
CAM HAYDEN: Excellent use of stippling. VERY erotic depictions of ducks.

JARET MURPHY: I'm stealing this idea. Love, Chip.

NICK JOHNSON: You've wonderfully captured the life of a private investigator. Also, my life.

STEVEN CHARLES ROSIA: I want to adopt that duck and I want to eat that pig. Bravo!

CAANAN GRALL: You read the comic! And drew an amazing Gatherer. This is beautiful. YOU are beautiful.

ANNA: You have perfectly summed up the 80s with this. Amazing.

ROBERTO DUQUE: I legally cannot respond to this (but it's great)

DARREN LA ROSE: A duck of mystery! I like it.

MARK MATCHEM: I love it. I'm picturing that the cover is all of them posing at a SEARS portrait studio.

I just want everyone to know that you're ALL winners, except for everyone who lost.

FIRST PLACE: Caanan Grall.
SECOND PLACE: Nick Johnson
THIRD PLACE: Anna

This was the hardest decision I've ever had to make (my life is pretty easy)

-Chip
Thanks to Chip Zdarsky and all of the challengers! See everyone's art here.