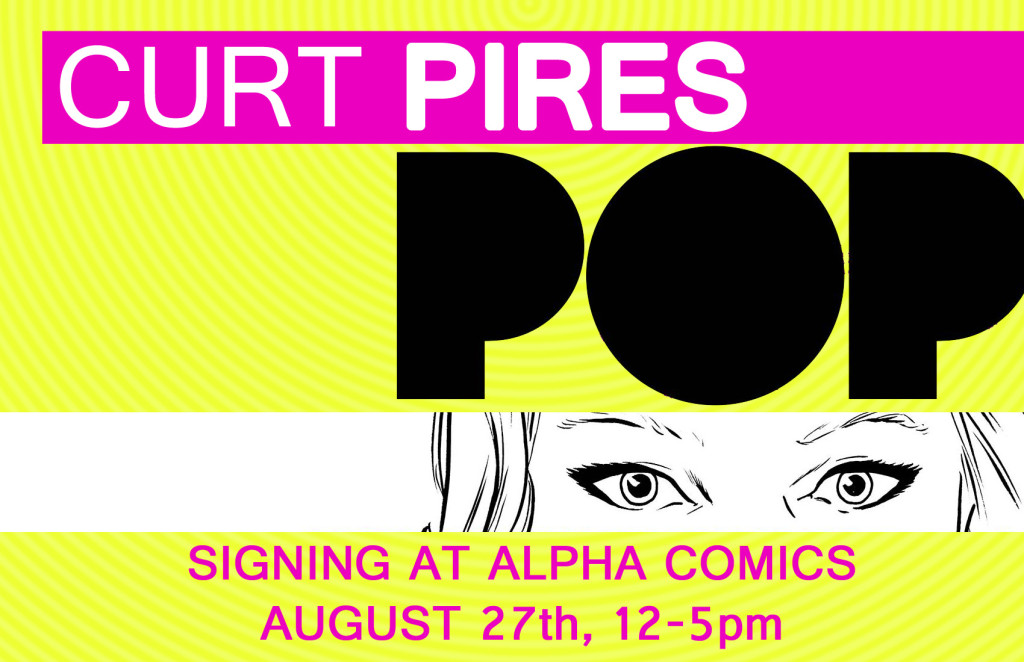 August 27th Curt Pires returns to Alpha Comics! Visit the shop between 12-5pm to meet Curt Pires and check out his new comic, POP!
POP #1
DARK HORSE COMICS
(W) Curt Pires (A) Jason Copland (CA) Dylan Todd
What if the world's pop stars and celebrities were literally products, grown by the world's wealthiest (and most depraved) minds-and one of them escaped?

As unique as it is entertaining, POP is a white-knuckled thrill ride through the marketing-mastered, technologically tethered tragicomedy we call life.

o Multiversity Comics named Curt Pires a "Creator to Watch in 2013."

o ComicBook.com named Jason Copland a "Creator to Watch in 2014."

o Smart and savage! Sexy and scathing!