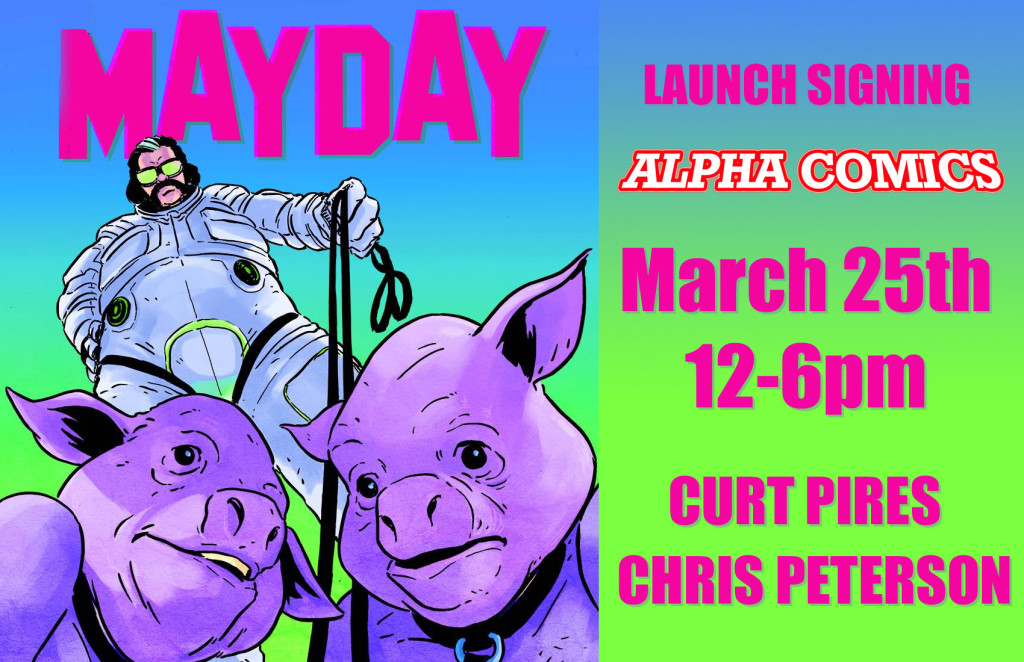 UPDATE: Due to unforeseen circumstances the launch date for Mayday #1 the signing has been postponed. A new date will be announced soon.. Sorry for any inconvenience.
We are pleased to announce the return of Curt Pires and Chris Peterson to Alpha Comics! Visit March 25th between 12-6pm to meet the writer and artist of Mayday.
MAYDAY #1 (OF 4) (MR)

BLACK MASK COMICS

(W) Curt Pires (A/CA) Chris Peterson

A washed-up, drug-addicted screenwriter and a transgender bartender stumble onto a Satanic cult's plan to sacrifice people all across LA (geomapped in the form of a pentagram, of course) and bring on Armageddon. As our intrepid, damaged heroes embark on a suicide mission to stop the crazy cultists, even they wonder if this is all really happening or if they're just plain crazy. Probably both. The latest project from Curt Pires (POP) sees him teaming with art sensation Chris Peterson (Grindhouse) for a story that cuts to the very center of Hollywood mythology and depravity itself.