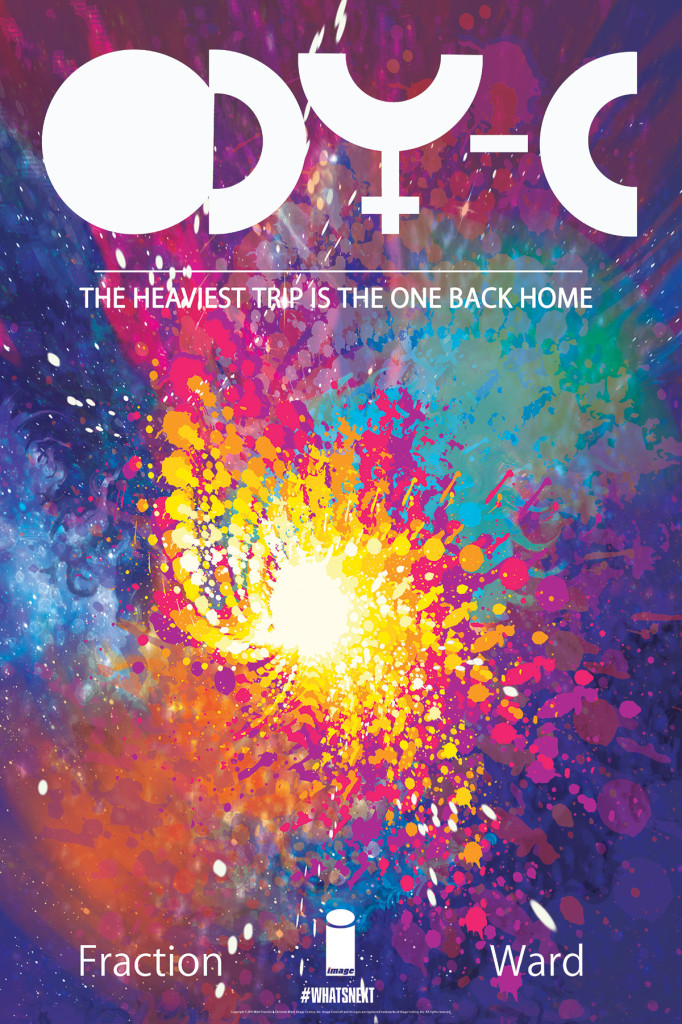 ODY-C #1 Review
By: Rob Neil Gruszecki
Troiia has fallen. Rendered asunder by the crew of the ODY-C, a wasteland world calls out to the cosmos in anguish. A war has ended and home beckons. Odyssia guides a fleet of wards, shiftcaptains, dire mechanica and lesser girls through the far reaches of the galaxy on a path towards Ithicaa. Towards home. Diverted by the breath of Poseidon, the warship tumbles through space into dangerous territory. An epic journey only begins in a war torn cosmos as a lost captain ponders her purpose in a life after war.
Homeward bound
Warless at last
In a clever and unique retelling of Homer's Odyssey, cosmic maniacs, Matt Fraction and Christian Ward, bring together a staggeringly expansive adventure story through the far reaches of the galaxy. Warping mythology in an important and exciting way, ODY-C is a beautiful journey and one of the most exciting trips you will take this year in comics.
Refreshingly, most of the cast at the core of the Odyssey have been gender swapped, wiping men almost entirely from the mythos. Very organically, ODY-C establishes itself as a revolutionary title in Superhero, Sci-Fi storytelling giving it a unique perspective that is so barely seen in comics or fiction in general. Eliminating ubiquitous genre tropes and stereotypes by merely flipping them, ODY-C immediately blasts forth as something fresh, interesting and important.
ODY-C in one issue manages to deliver a Tolkien level of backstory, plot and exposition which is presented in a history timeline of the universe as well as a beautifully rendered map. This addition is a must read in order to follow along with the main story and to really get the most out of your experience. I found it a brilliant compendium to the book giving it so much lore, shape and definition. Fraction puts readers in the world of ODY-C adeptly by transporting you directly to the "Birth of all known things" and then to the end of an era that feels like a whole new big bang and creation.
The visuals in ODY-C are absolutely stunning. An 8-page gatefold that overlooks the destruction as the dust settles on a devastated planet is a truly incredible sight. The fact that this book costs only $3.50 with the amount of content and artwork crammed onto each page is mind-blowing. Vibrant and lush colours are like a psychedelic trip, mesmerizing and creative, they swirl through space like paint splatters floating through a vacuum.
Getting to see the passion, care and effort that goes into making a creator-owned title is what makes reading comics worth every penny. Consistently Image comics widens its roster and publishes more and more of the best titles you will read in comics, hands down, and ODY-C is one of them.
Rob Neil Gruszecki is a writer, musician and Wednesday warrior
Follow him on Twitter @Ghost_Factory
Listen to his music www.Ghostfactory.bandcamp.com, read his comic series with Shae Frank, www.wildrosecounty.com or follow the Weekly Comics Round-Up Podcast www.Geekstampede.com