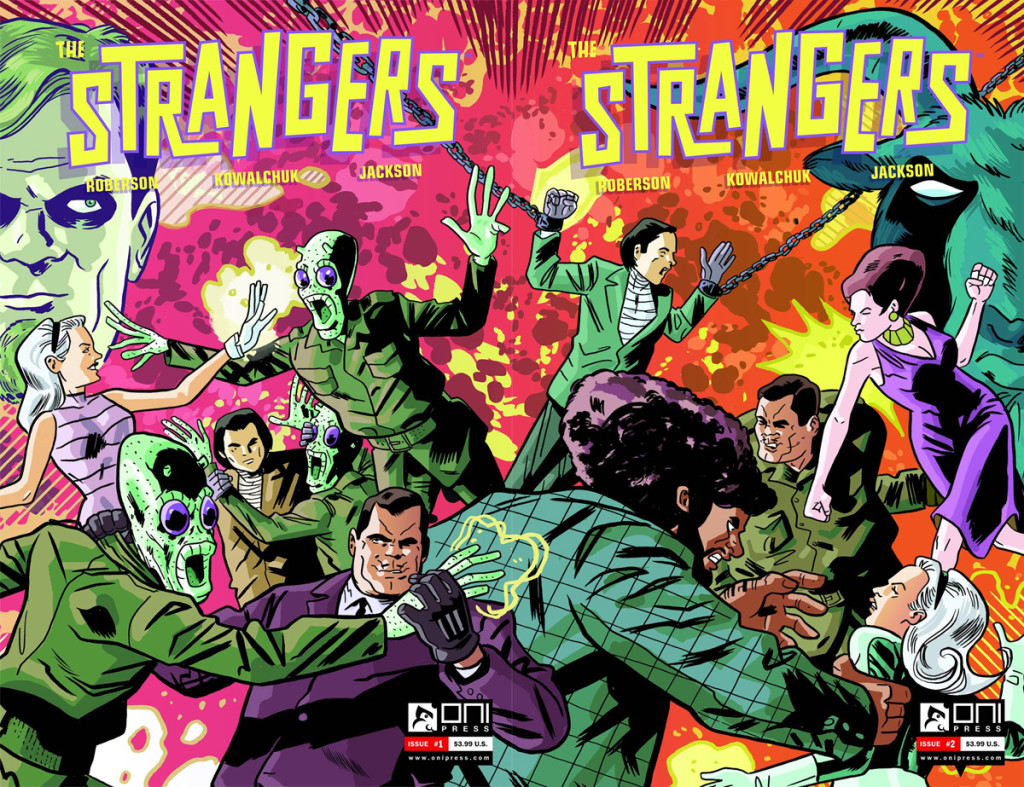 The Mysterious Strangers #1 had originally launched on Free Comic Book Day 2013 (then just called The Strangers) and issue #2 arrives July 17th. The same day, a new edition of #1 will also be available and has a connecting cover with issue #2 (seen above).
Alpha Comics is offering issue #1 for FREE to anyone who adds The Mysterious Strangers to their pull-list subscription. Act fast because the cut off to add this comic to your pull-list is July 16th.
MYSTERIOUS STRANGERS #1

ONI PRESS INC.

(W) Chris Roberson (A/CA) Scott Kowalchuk

Protecting the world from the strange is what Verity, Michael, and Sandoval do best, and on the
island nation of Hidalgo, things have been getting very strange indeed. The president has
declared martial law, sending everyone to excavations in the jungle. But the strangest thing of all
is the involvement of the mysterious organization O.C.C.U.L.T. What could they want with an
island with no strategic value? It's up to the Strangers to find out!